VCU Demo Day
Friday, April 28
In-person & Live Stream
10 a.m. - 12 p.m.: Student Pitches
12 p.m. - 2 p.m.: Reception at Shift Retail Lab
VCU Demo Day is the da Vinci Center's annual event showcasing the top talent of the university's student and alumni entrepreneurship and VCU Pre-X. The event will include pitches, founder Q&A, and networking to meet student and alumni founders and learn more about their growing ventures. Demo Day is an opportunity to highlight and reward the top talent across the university, ranging from medical devices to social and non-profit ideas.
This year at Demo Day, we have different categories for entrepreneurs of all levels:
Ideas

are quick pitches about an idea waiting to be made tangible

Alumni

pitches are products and services created by VCU graduates that they will present to a panel of judges

Academic

pitches showcase the entrepreneurship and innovation in our classrooms throughout VCU

Featured

pitches are the main event where students will present their current ventures to a panel of judges
VCU Pre-X
April 4-14, Tuesday, Wednesday, Thursday, 5:00 - 7:00 PM (In-person)
Participants of VCU Pre-X receive training in design thinking, business practices, and pitch practice as well as mentorship from community partners and corporate sponsors. This program is free and open to all VCU students and no experience is required, just bring your brilliant ideas and we'll help with the rest!
The first week will be running through the micro-credentials that we offer at the da Vinci Center while the second week will be preparing and practicing your pitch for Demo Day.
VCU Pre-X Schedule
Day 1: April 4 (5-7pm)
Shelfie Bootcamp & Design Thinking Workshop
We will introduce you to Shift Retail Lab and take you through the Design Thinking process that will inform the work you do throughout VCU Pre-X.
There is an increasing emphasis on skills such as design thinking, problem-solving, adaptability, and empathy to current as well as future job roles. An immersive 120-minute workshop on the practice of human-centered thinking. Delivered by an ExperiencePoint-trained facilitator, this experience gives participants the opportunity to actively engage in their learning.
Day 2: April 5 (5-7pm)
Business Model Canvas
You will learn to turn ideas into action through the completion of a Business Model Canvas, an organizational tool used by global business leaders to develop insights and engage in strategic planning. Earners of this micro-credential will know how to break down the fundamentals of the Business Model Canvas and apply their newly acquired knowledge in the development of their own Canvas for feedback from a course facilitator.
Day 3: April 6 (5-7pm)
Art of the Pitch
This micro-credential course will help you position and strengthen your pitch skills in order to show who you are, what you do, and what you want your audience to do.
Day 4: April 11 (5-7pm)
Digital Literacy
This micro-credential course will introduce how Adobe Creative Cloud tools can help advance your ideas. Andrew Indelicato walks you through Adobe and gives tutorials that will help you create.
Day 5: April 12 (5-7pm)
Mentor Night
You will practice your pitch with the help of our amazing mentors.
Day 6: April 13 (5-7pm)
Mentor Night
You will practice your pitch with the help of our amazing mentors.
Day 7: April 14 (4-6pm)
Feedback Friday
Feedback Friday is designed as a round table discussion with peers, community members, staff and more. Bring your curiosity and questions, we'll bring the snacks and beverages. Also, please share this invitation with anyone that is interested!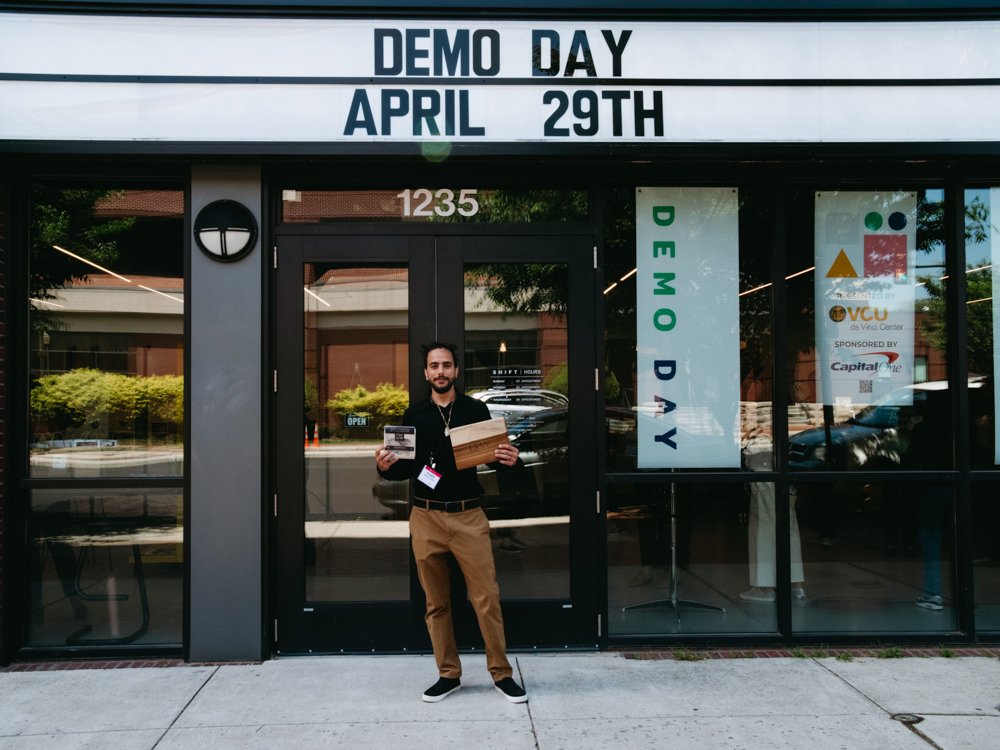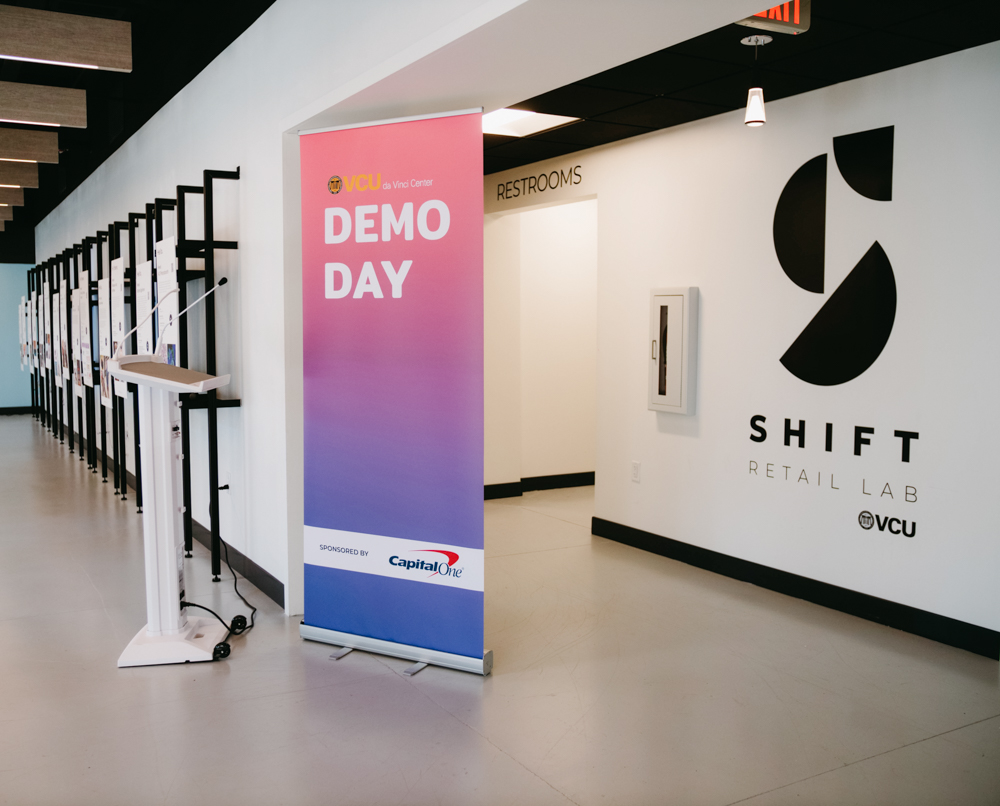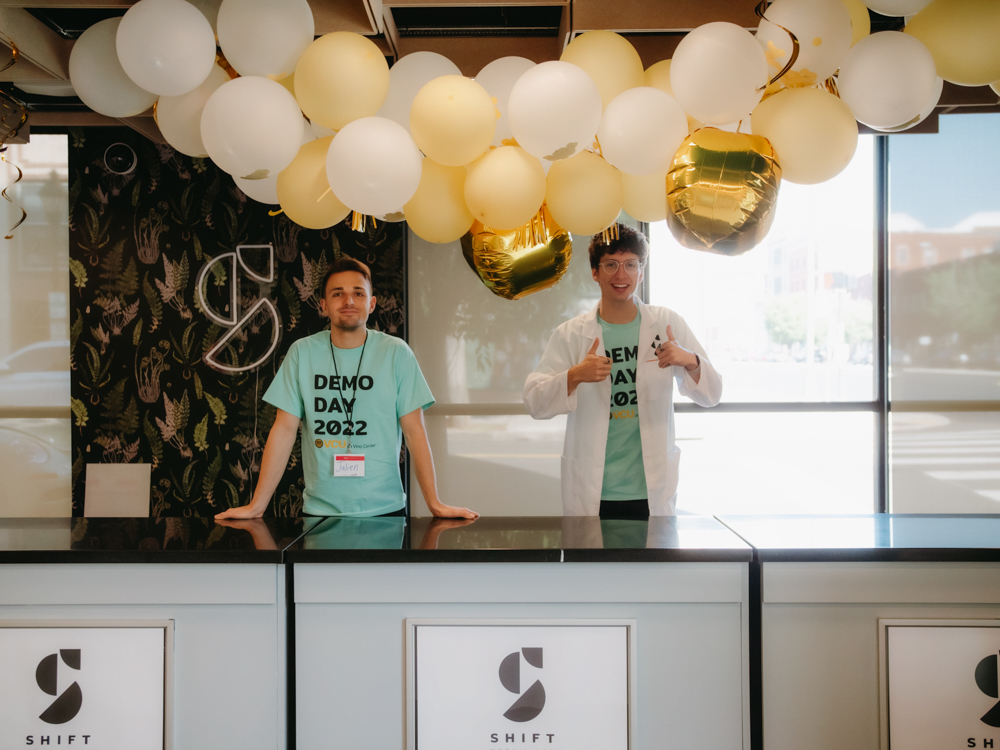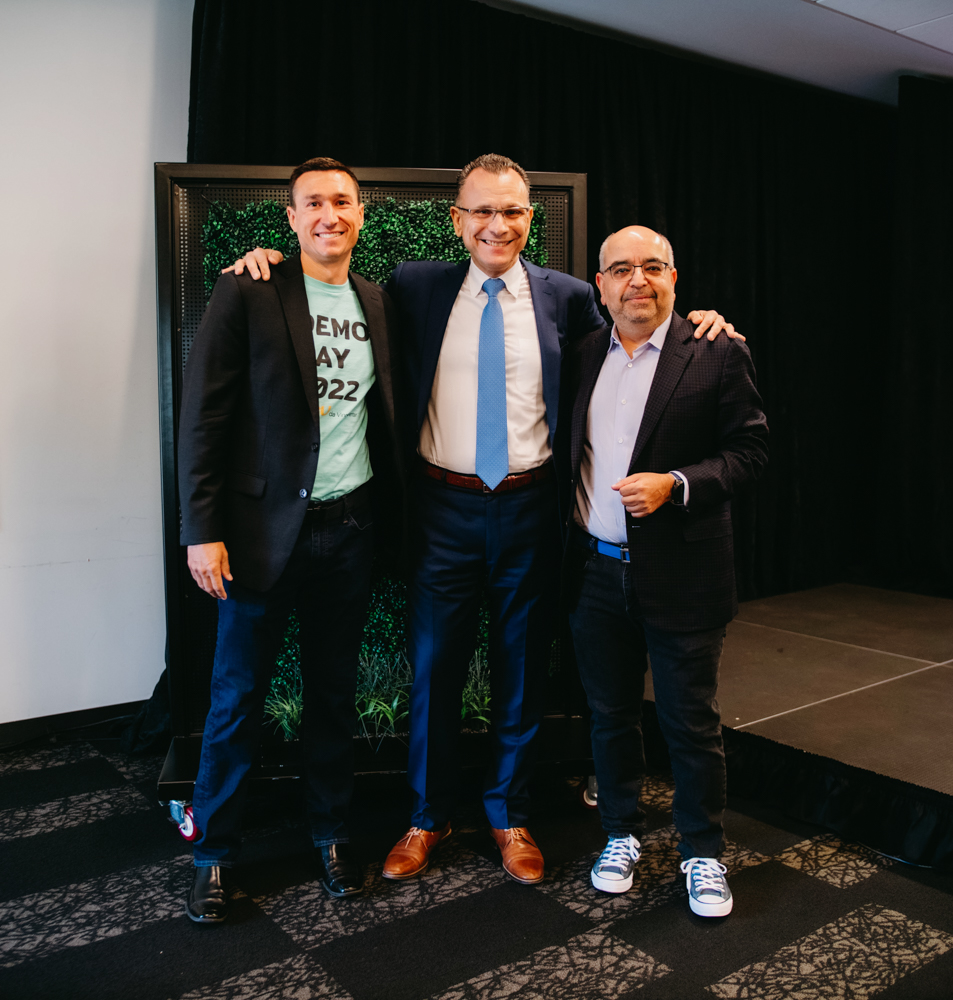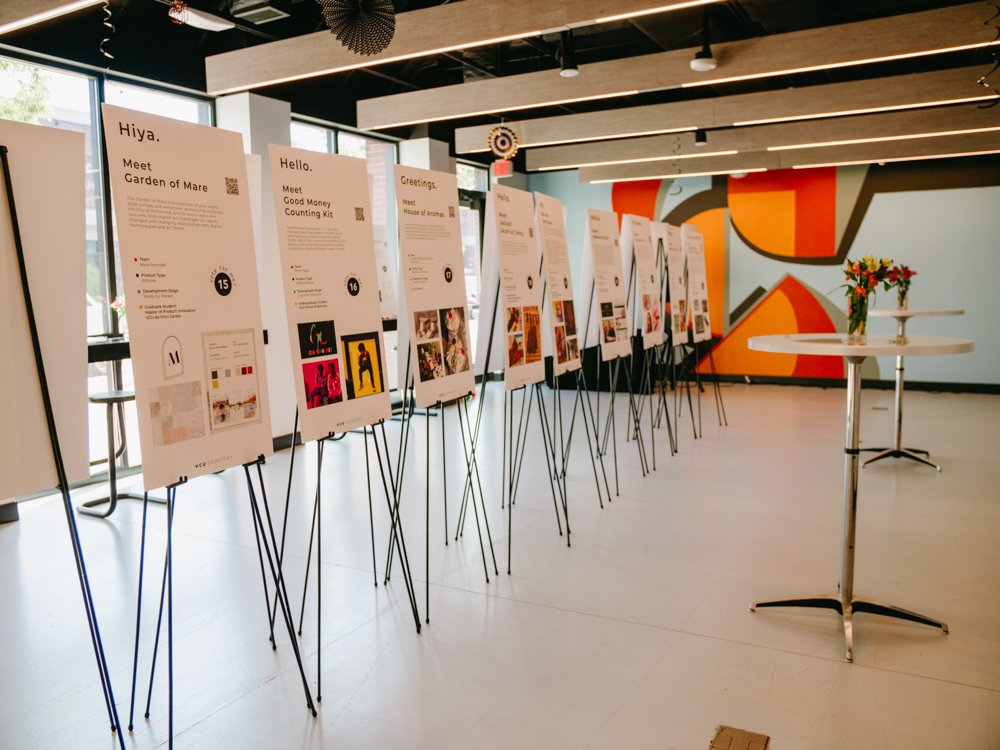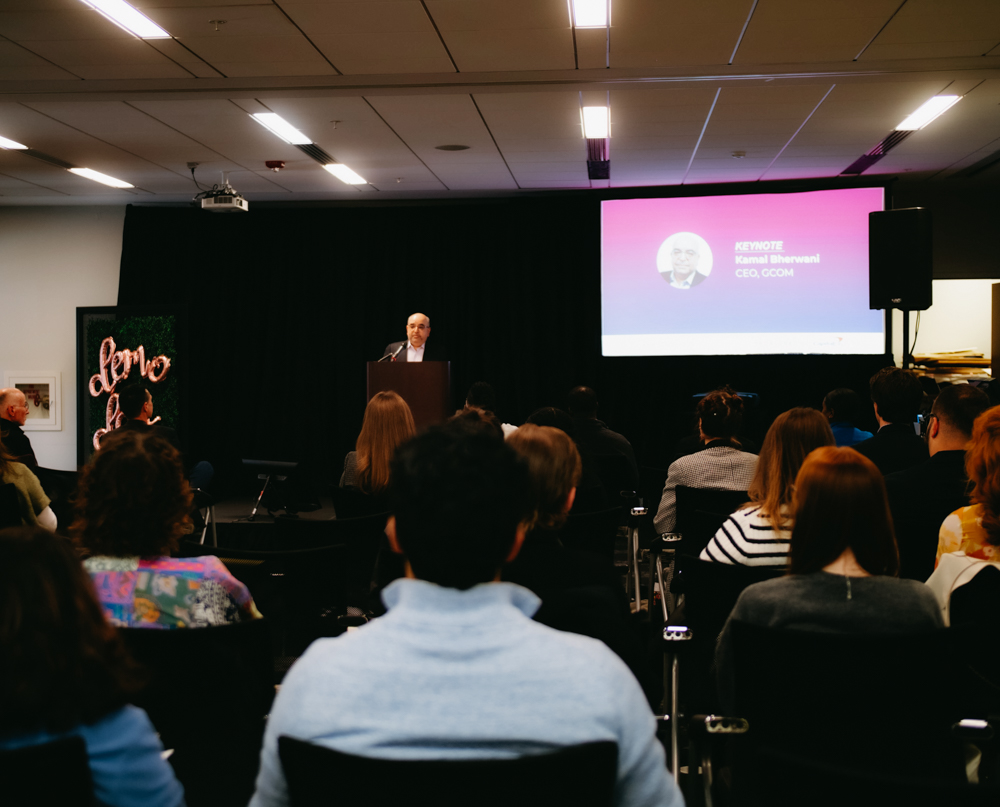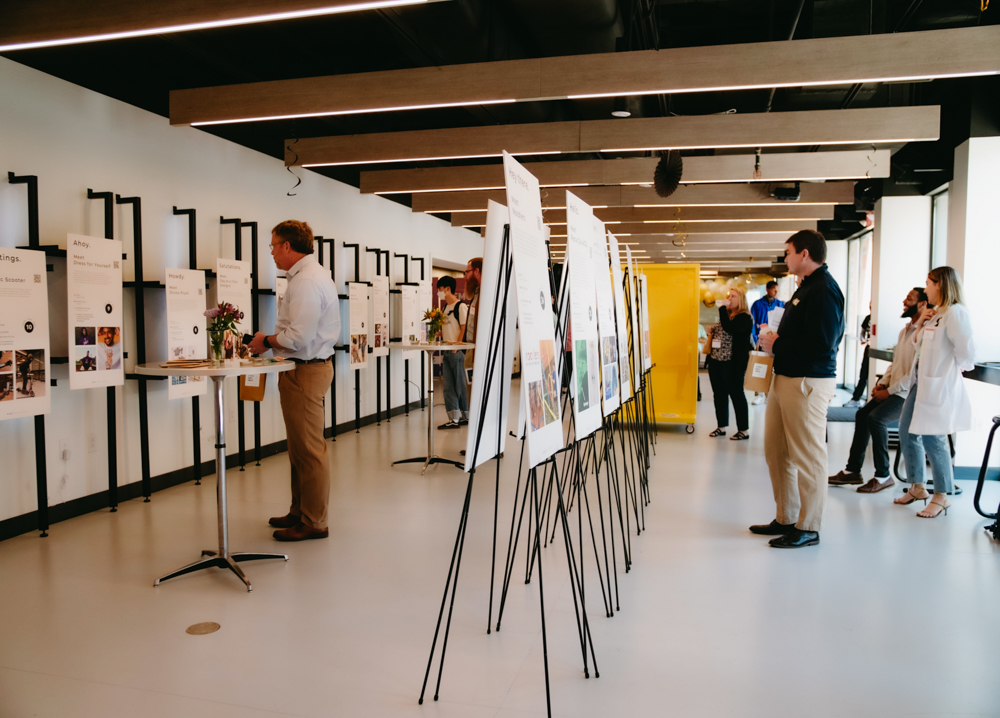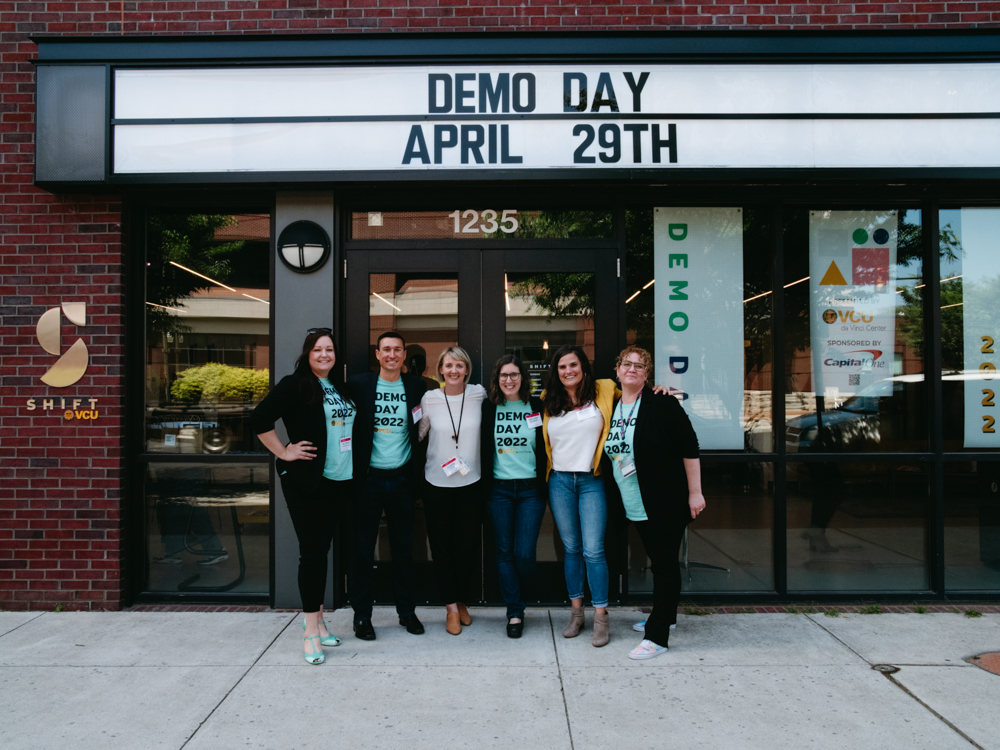 Entrepreneurship at VCU
VCU believes students have the power to turn ideas into solutions that make the world a better place.
2022 Awardees
Seed Funding Awards
C'est La Vie
KBHealth
Noodlers
The Todd Allen Phillips Memorial Award, sponsored by Pranav Nehveli
The Children's Soap Company of Virginia
Honorable Mention Awards
Black Azz Coffee
Tapped
Pascal QuickGel
Dress for Yourself
Ti Boulé