Micro-Credentials
The VCU Entrepreneurship Academy proposes a new model of delivering 21st century innovation and entrepreneurship skills through a series of micro-credentials and Credly badges in design thinking and innovation.
What are micro-credentials?
Micro-credentials are short, flexible, asynchronous learning modules designed to help participants develop the specialized, job-ready skills.
Complete our micro-credential courses to earn Credly badges and share on your LinkedIn profile!
Intro to Business Model Canvas
Art of the Pitch
This micro-credential course will help you position and strengthen your pitch skills in order to show who you are, what you do, and what you want your audience to do. Join Ace Callwood to discuss the philosophy and mechanics of the art of the pitch.
Step 1: Watch the Art of The Pitch Video. Ace Callwood discusses the philosophy and mechanics of "The Pitch".

Step 2: Take the Art of The Pitch Assessment
Digital Literacy for Entrepreneurship
This micro-credential course will introduce how Adobe Creative Cloud tools can help advance your ideas. Andrew Indelicato walks you through Adobe and gives tutorials that will help you create.
Step 1: Watch the Digital Literacy Video. Preview Adobe tools with Andrew Indelicato.
Step 2: Take the Digital Literacy Assessment
Introduction to Change Management
Earners of this badge have gained an understanding of the building blocks of change management. Included are the fundamental skills necessary for change management within organizations. Earner will learn the frameworks necessary for anyone involved in managing change. The experience is designed to be a hands-on practice using change management techniques within a low-risk environment.
After successful completion of the intro to change management course we encourage participants to implement new business ideas and changes to existing organizations by taking their skills to the next level with the VCU Entrepreneurship Academy. Moving beyond change management and into business model development, the Art of the Pitch, Design Thinking, and Digital Literacy.
Design Thinking
Design thinking is all about collaboration and problem-solving!
There is an increasing emphasis on skills such as design thinking, problem-solving, adaptability, and empathy to current as well as future job roles. An immersive 120-minute workshop on the practice of human-centered thinking. Delivered by an ExperiencePoint-trained facilitator, this experience gives participants the opportunity to actively engage in their learning.
October 12: 6-7:30pm
Live Online Learning
This program will utilize Zoom technology. The workshop is interactive and will utilize features within the Zoom platform and the ExperiencePoint simulation. Program participants are encouraged to have their cameras on to increase participation and engagement. To access the session, participants will receive one link to register and join. Registration protects the privacy of the session and allows da Vinci to monitor attendance. Attendees are encouraged to test their technology prior to the session to ensure access.
Meet the Instructors
Ace Callwood
Ace is a facilitator, educator, who has built globally recognized companies in media and fintech.
He's currently a Director at Envoy where he helps Fortune 500s, international NGOs, and early-stage tech companies navigate hard conversations and make tough decisions.
Ace does his work globally, but calls Richmond, Virginia home.
Andrew Indelicato
Andrew is an Artist, Designer, and Educator from Richmond, Virginia. Andrew has worked across many creative disciplines and worked with a variety of clients. One of his passions is helping others find creativity within themselves.
He is currently an instructor at Virginia Commonwealth University as well as a Freelance Designer.
Tyson Glover
Tyson Glover has a background in and passion for entrepreneurship, innovation, and design thinking.

Tyson previously worked at the Center for Design Thinking at Elon University and is currently pursuing his Master's degree in Product Innovation while working as a graduate assistant in the da Vinci Center for Innovation.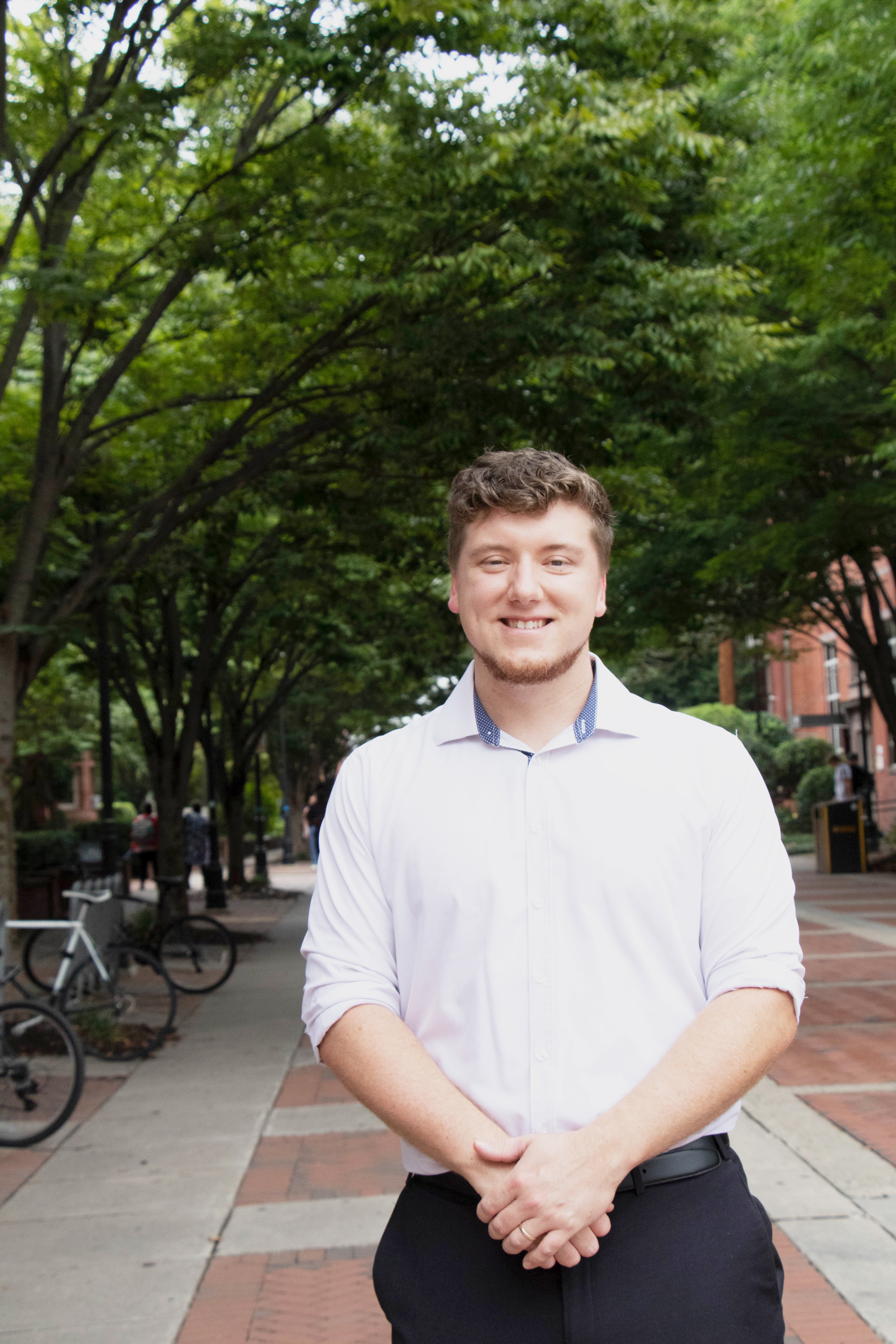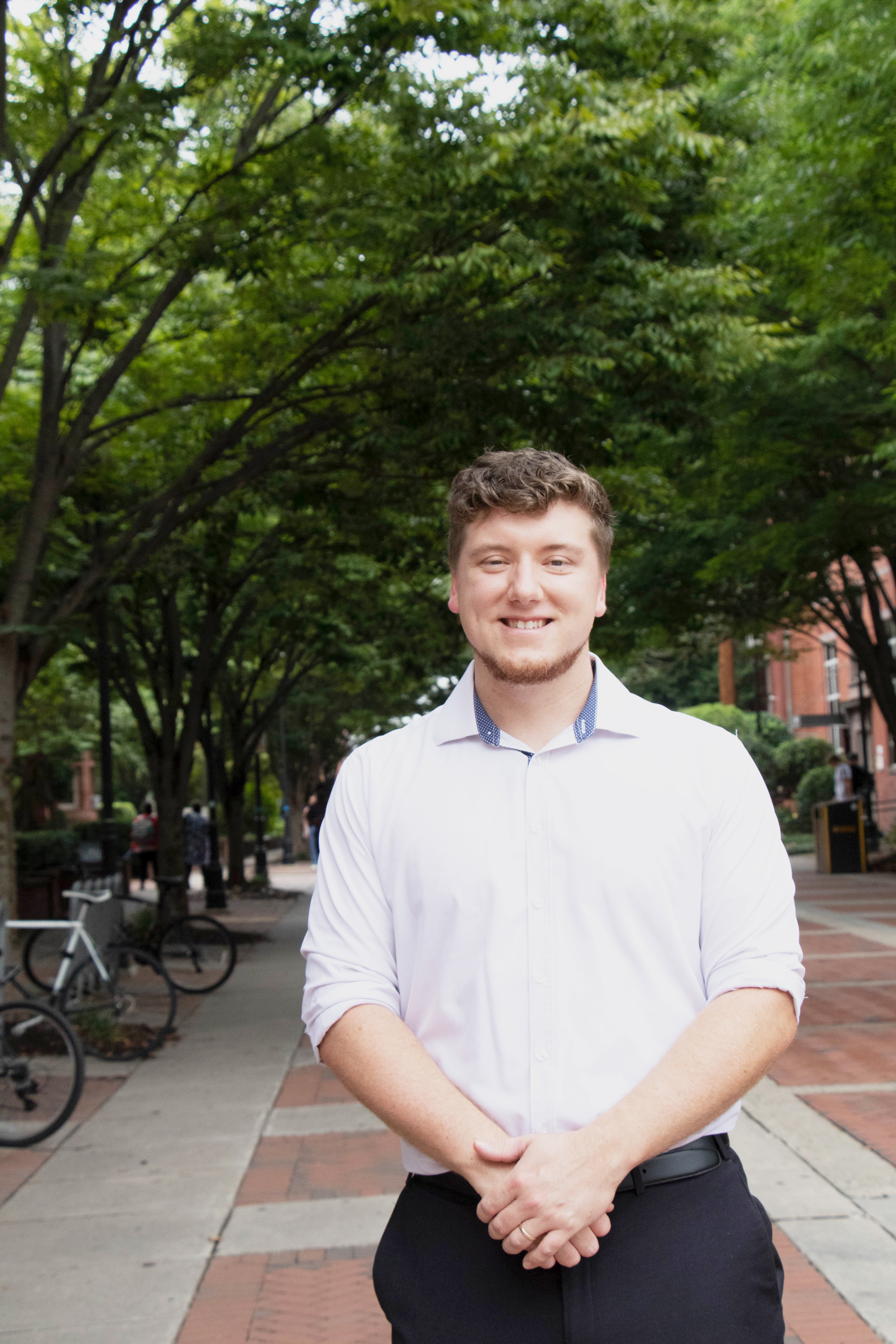 What is REAL? Relevant, Experiential, Applied Learning
VCU's Relevant, Experiential and Applied Learning represents a promise. It's a promise to provide students with a meaningful, career-building experience during their time at VCU, and a promise to support our faculty and staff to enable them to deliver that.