Facilities and Spaces
The da Vinci Center is housed in two locations on the VCU campus.
Our classrooms and Shift Retail Lab are located at da Vinci Center North on Broad Street, across from the Siegel Center. Our workshop and collaboration spaces are located at da Vinci Center South near Monroe Park and the library.
All of our spaces support both digital and analog design practices including computers, multipurpose classrooms and rooms, a prototyping workshop, and retail space. We aim to provide our students with all of the tools and toys necessary to stay creative and curious.
The Workshop
We have a fully-operational production lab that is open to students 24/7. The lab provides students access to equipment commonly used for prototyping. The 1,390 square-foot production lab includes the following equipment:
3D Printers: Lulzbot Taz Workhorse,

MakerBot Replicator +, MakerBox 5th Generation, UpBox 3D Printer

Filament: ABS, PLA, NinjaFlex
Power Tools:

Black & Decker Power Drill, Bosch Colt 1hp Router Tool, Delta Drill Press, DeWalt Circular Saw, DeWalt715 Compound Miter Saw, Dremel 4300 Corded Rotary, Dw317 Orbital JigSaw, Dw36411 1/4 Sheet Palm Sander

Handheld Tools: Wagner heat gun, hammer, hand saw, hot glue gun, mallet, pilers, sandpaper, screwdrivers
Safety Equipment: Kevlar gloves, safety goggles
Other Equipment:

CriCut Maker, FullSpectrum Laser Cutter, KenMore Sewing Machine, MatterForm 3D scanner, Mayku FormBox Desktop Vacuum Former

Miscellaneous: Handheld vacuum, scrap wood, steel sawhorse, printer, MacBook and Windows computers
Collaboration Rooms
We have two dedicated conference-style rooms with capacity for 18 students each. One located in each of our buildings. All rooms have high ceilings, ample natural light, large screens for projecting, Wi-Fi, table and chairs.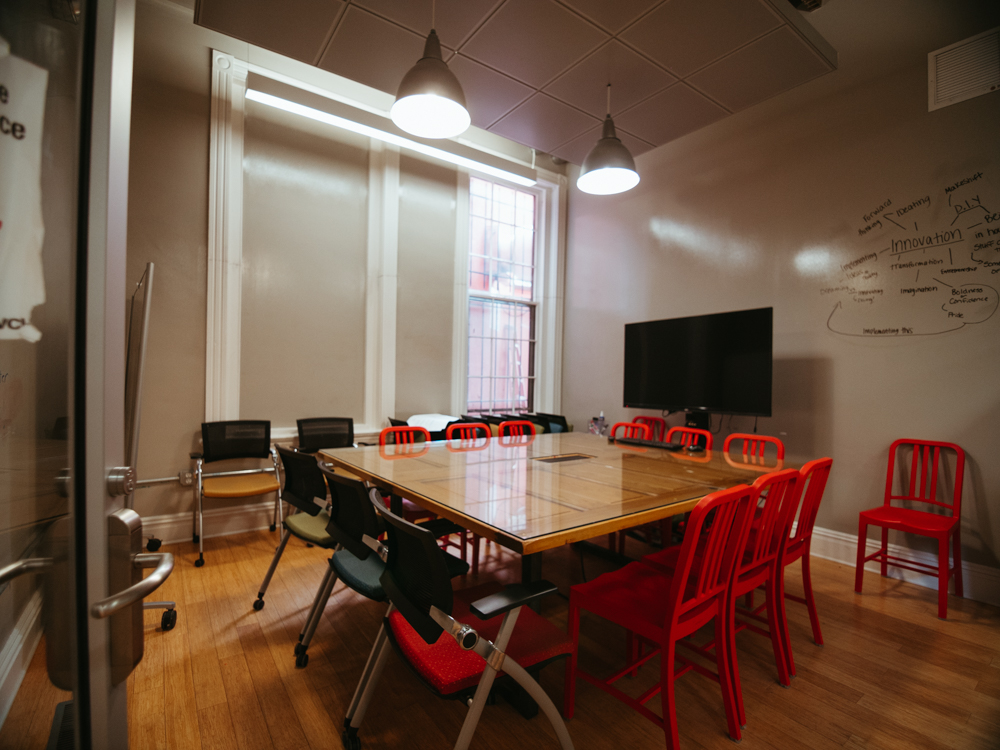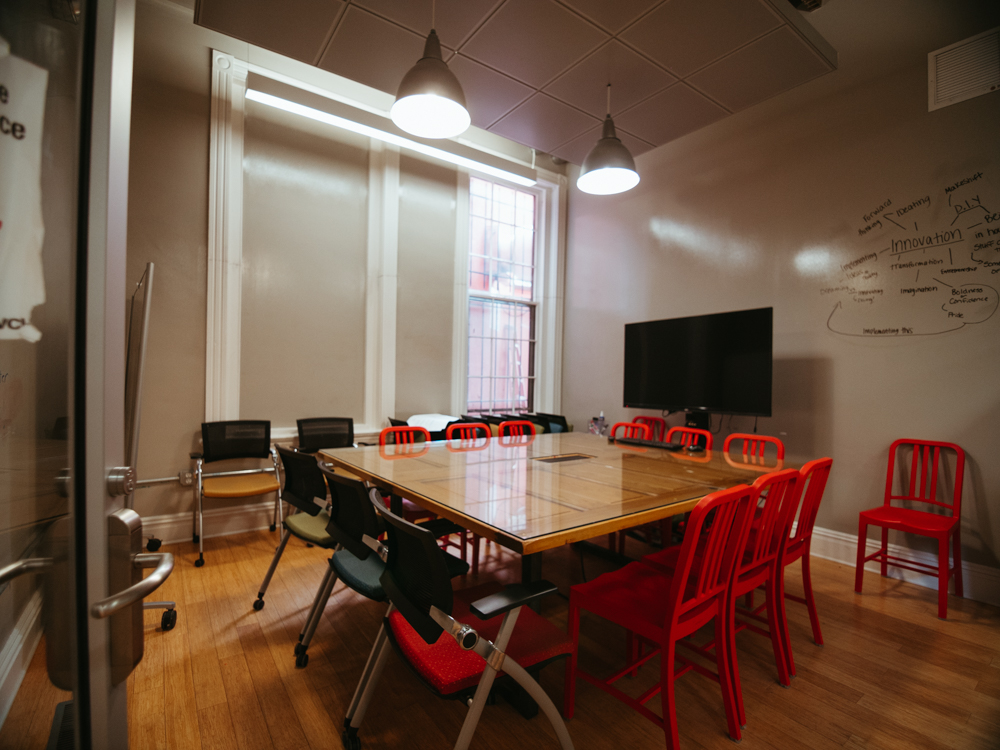 Classrooms
Our multipurpose classrooms are located on Broad Street, across from the Siegel Center. The classrooms have flexible walls that can accommodate 3 smaller classrooms with capacity of 25 students or can be opened into a large classroom/event space that has capacity for over 100 people. All classrooms are equipped with a computer and screen for projecting as well as microphones and audio equipment for any audio needs.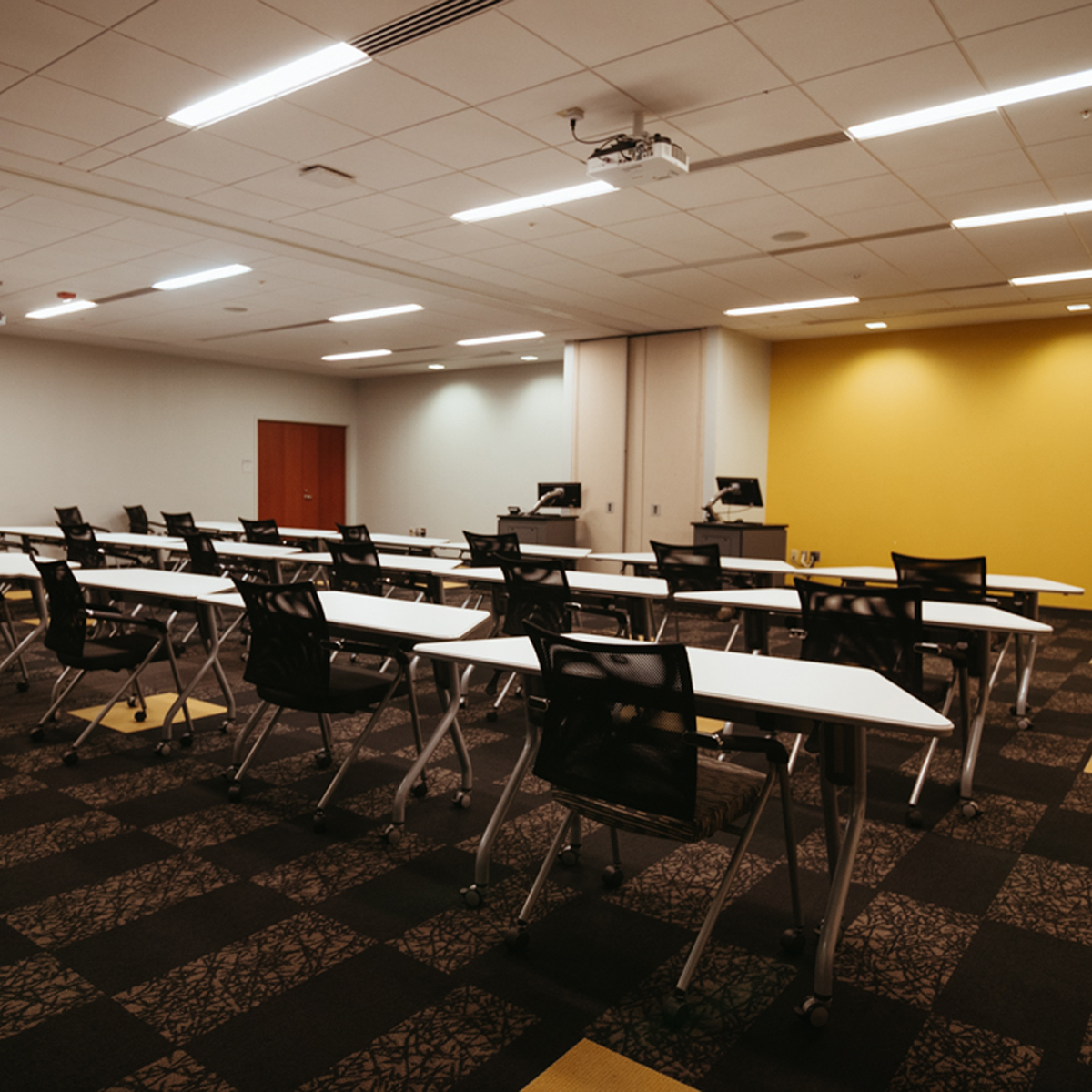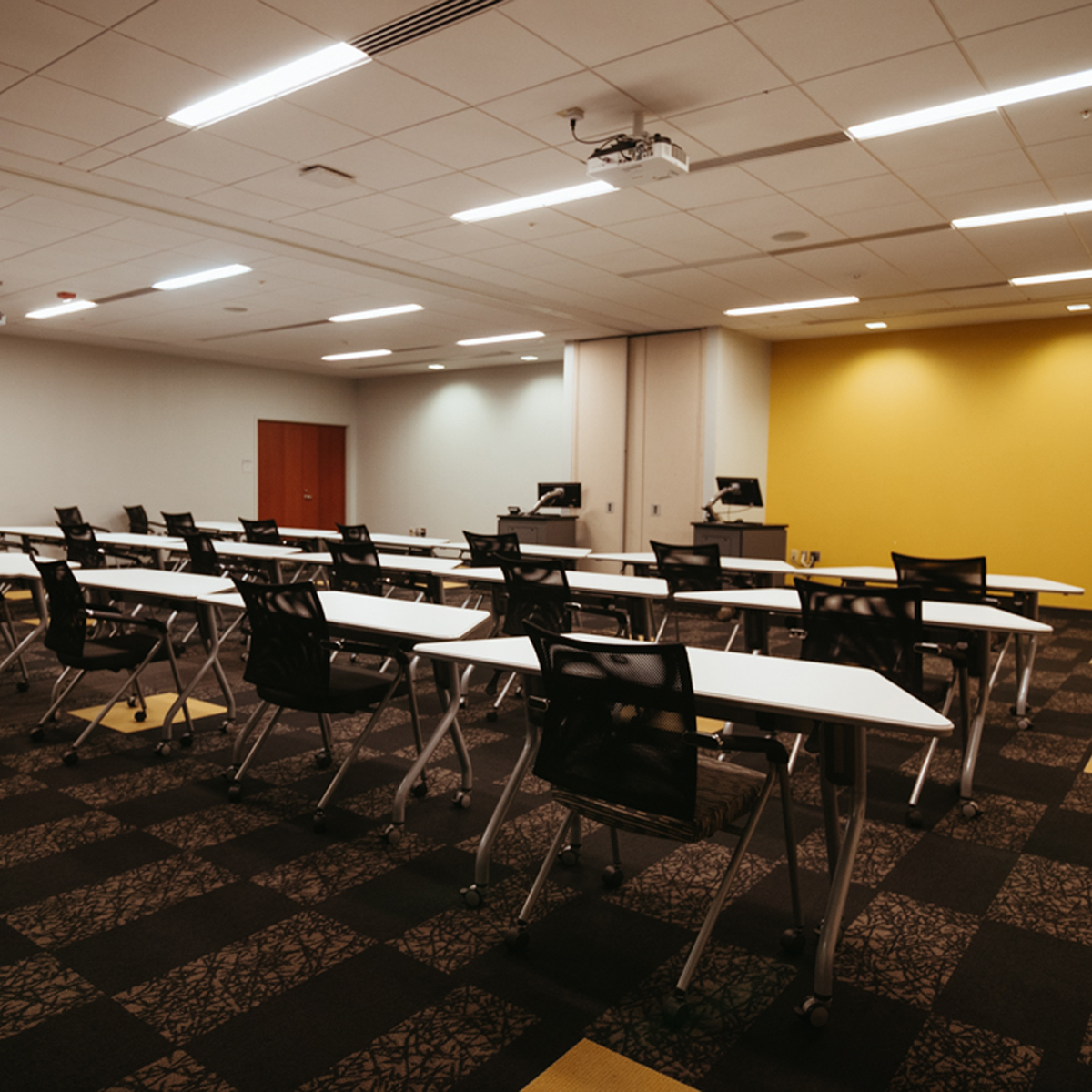 Shift Retail Lab
One of the first of its kind, Shift Retail Lab supports VCU's growing culture of student entrepreneurship. The 2,600 square foot space serves as a retail environment where students can experiment and test their ideas as well as an event space for all of the VCU and greater Richmond community. Learn more at this link.